#1 conversion-focused

storefront builder
for growing SMBs
Deliver everything you need for a rich design and performance, optimizing your storefront experience & revenue
90-day free trial. No card needed.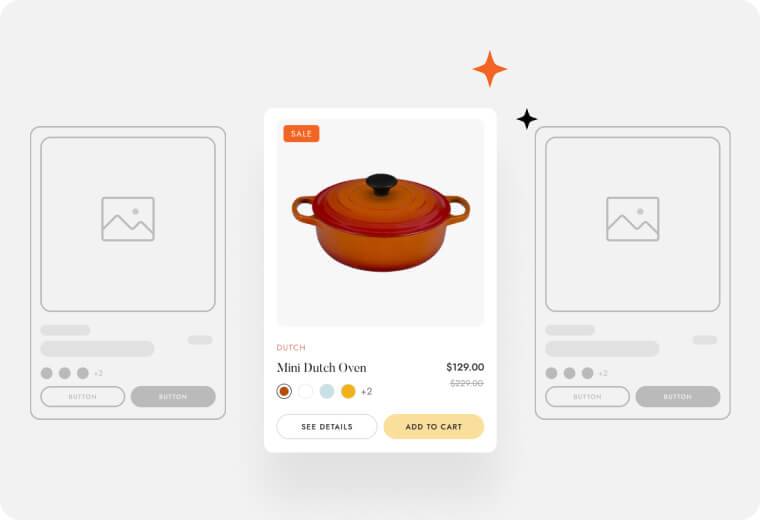 Sales-winning templates
Get started quickly with 20+ templates, or create and edit your own design. You can use Foxify to edit any Shopify themes in your stores without any technical issues.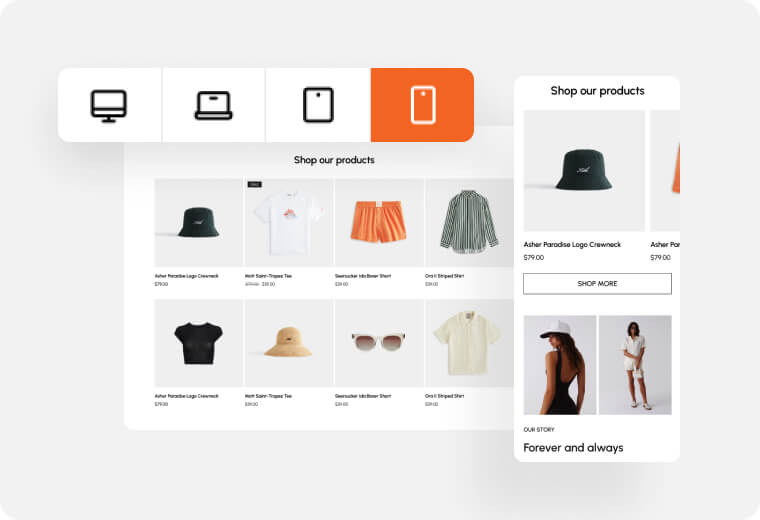 M-commerce done well
Tailor design on different devices so your shoppers have a unique customized experience on mobile, tablet, and desktop browsing.
Consistent branding
Set up Global styles so you can quickly reuse them in any where and easily keep your brand style consistent across pages.
Powerful tool for
Merchants & Agencies
Create without limits
Build your Homepage, Product Pages, About Us Page, Landing Pages, Promotion Pages, Contact Pages, Blog Posts, Sales Funnels, and more, with animations, video, and custom effects.
Guarantee developer happiness
Open up the flexibility to create custom experiences, workflows, and integrations for advanced content needs.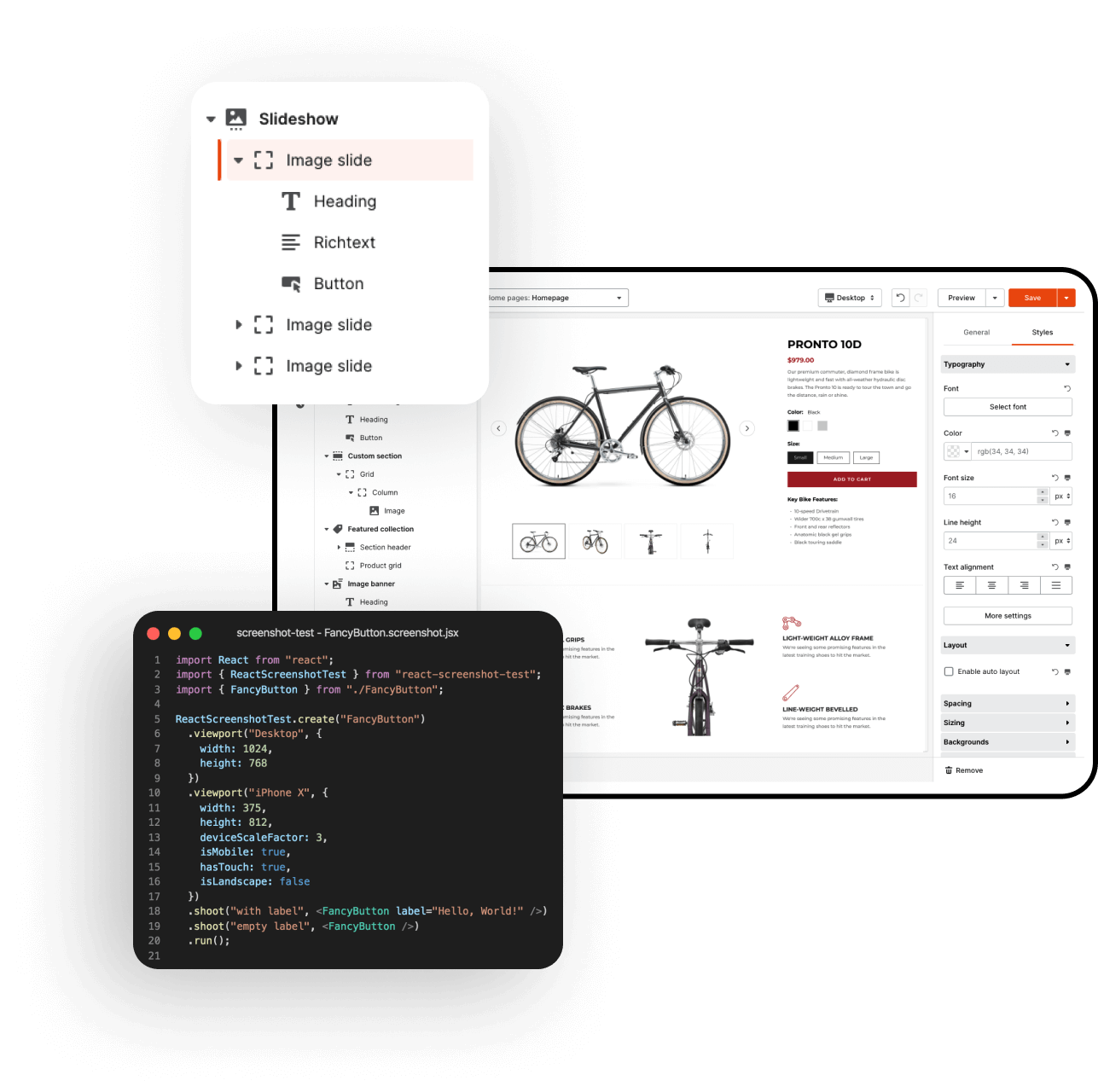 Foxify is fit for
any growth stage
From small SMBs to large brands, we got you covered.
Plan details

Free

$0/month

To discover Foxify

Try Free

Free forever

Starter

$19/month

For new launching stores

Try Free

90-day trial

Growth

$29/month

Ideal for growing businesses

Try Free

90-day trial

Enterprise

$79/month

Unlimited features

Try Free

90-day trial

Page types

0 Home page
3 Collection pages
3 Product pages
3 Landing pages
3 Blog post

3 Home pages
5 Collection pages
5 Product pages
5 Landing pages
5 Blog posts

5 Home pages
10 Collection pages
10 Product pages
10 Landing pages
10 Blog posts

Unlimited Home pages
Unlimited Collection pages
Unlimited Product pages
Unlimited Landing pages
Unlimited Blog posts

Pre-designed templates
Page revisions
Extra global styles

+1 color profile
+1 button style
+1 text style

+3 color profiles
+3 button styles
+3 text styles

+10 color profiles
+10 button styles
+10 text styles

Unlimited colors
Unlimited button styles
Unlimited text styles

App extensions

40+ Free extensions
10+ Paid extensions

40+ Free extensions
10+ Paid extensions

40+ Free extensions
10+ Paid extensions

Customize default template

Default Home page
Default Collection template
Default Product template

Default Home page
Default Collection template
Default Product template

Default Home page
Default Collection template
Default Product template

Custom Header/Footer
Saved templates
Saved section presets
Custom fonts
Custom icons library
Publish scheduling
Import/export page
Support

Email
Live chat (priority)